Michigan Personal Injury Attorney
Automobile collisions
Arising out of every collision are several distinct claims.
A)  3rd party claim - This is a claim for non-economic losses including conscious pain and suffering.
In order to be successful in this claim, you must prove: 1) Fault/liability of the other driver.  It can be running a red light, causing a rear-end collision or many other things 2)  an injury established by objective medical testing (MRI, x-ray or other tests)  3)  the injury affected your ability to lead your normal daily life
B)  No-Fault / 1st party / PIP (Personal Injury Protection benefits)
This is a claim for economic losses usually with your own automobile insurance company
Examples of No-Fault benefits:
1)  wage loss
2)  medical bills for the person's care recovery and rehabilitation
3)  Household services
4)  Attendant Care - nurse like care for personal needs
5)  Mileage - to medical appointments
6)  Prescriptions
7)  Home or van modifications ( for severely injured persons)
If you do not have automobile insurance, then you may look elsewhere for No-Fault benefits (resident relative, the car that you were an occupant, other vehicle involved, or Assigned Claims fund)
This benefit applies regardless of fault for the collision.  For example, if you lose control of your vehicle, drive off the road and strike a tree causing injury the claim is against your own No-fault carrier for hospital bills, lost wages and other No-Fault benefits listed above.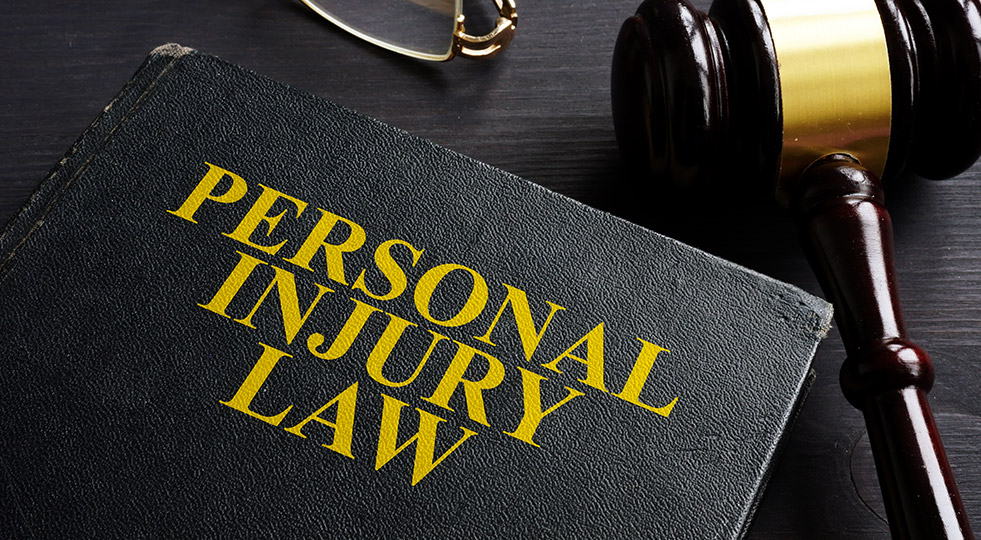 C)  Collision
A person that maintains collision coverage will have their vehicle repaired by their own automobile insurance company.  You may recover the deductible from the at-fault driver (small claims court without attorneys).
If you do not maintain collision coverage, you may not be able to recover for damage to your vehicle.  If neither vehicle maintains collision coverage, then the at-fault driver can be sued for damage caused to the other vehicle.
Trucking collisions
Similar to automobile collisions except for the size of the truck usually causes more significant injuries.  Additionally, trucking companies are required to carry more insurance and their drivers have restrictions about how many hours they can drive within a 24 hour period.
Motorcycle collisions
Similar to automobile collisions.  One major difference, most insurance companies do NOT write No-Fault coverage for motorcycle collisions.  This means the injured motorcyclist must look to the other vehicle involved for No-Fault coverage.
Airplane crashes
There is a claim against the airline and/or pilot that was negligent.  Usually, the Federal Aviation Administration investigates the crash to determine the cause of the crash.
Snowmobile collisions
Negligence rules apply.  There are statutes unique to snowmobile collisions.
Dog bites
Owners of a dog are strictly liable for dog bites (unless the dog was provoked),  Injuries usually are scarring, but torn tendons, fractures or other injuries may occur during a dog bite attack.  The owner's homeowner's insurance provides coverage for a dog bite claim.
Additionally, there may be a claim for common law negligence if the dog had previously shown dangerous propensities.
Wrongful death
This is the loss of life, but it can overlap with the injury cases mentioned above such as trucking collisions, airplane crashes, medical malpractice or construction incidents.  Once a person dies, the law does not recognize them, so a probate estate must be opened to pursue a wrongful death claim on behalf of the estate.
Workers compensation
Injuries that occur on the job are covered by workers' compensation.  Worker's compensation is the exclusive remedy against their own employer and co-workers.  Workers' compensation provides payment of lost wages as well as medical treatment.
Practice tip, an individual can have both a worker's compensation claim as well as a claim against the negligent party.  For example, a delivery driver can have a workers' compensation claim as well as an automobile negligence claim against an at-fault driver.  The same delivery driver could have a dog bite claim as well as workers' compensation claim arising out of a dog bite incident.
Social Security Disability
An individual that cannot perform their work duties due to an injury/disability may receive SSD benefits.  Usually, the individual must apply for benefits.  IF denied, the person may hire an attorney to obtain those benefits.
Medical malpractice
This occurs when a physician or other health practitioner provides medical care that is below the standard of care.  In order to be successful, an expert (another physician) must testify that the care was below the standard of care.  There are very strict laws and time limitations specific to medical malpractice (Notice of intent, Affidavit of Merit), so a person should consult an attorney once they feel medical malpractice has occurred.
Construction accidents
Many construction incidents involve serious injuries like paralysis or death.  The laws regarding workers' compensation apply, but frequently the worker is not employed by the general contractor or other company responsible for the safety of the worksite.  There may be a construction claim in addition to a worker's compensation claim.